Esquire Insight
Real-Time Financial Forecasting—Right In Litify

Take Control of Your Firm's Financial Data With Esquire Insight
Esquire Insight provides your firm with the most comprehensive look at your financial data. With dozens of out-of-the-box dashboards and reports, you can instantly assess the financial health of your firm's inventory in real-time. Want to apply for a loan from Esquire Bank? With one click of a button, see how much you could potentially borrow based on the value of your case inventory. It's that simple.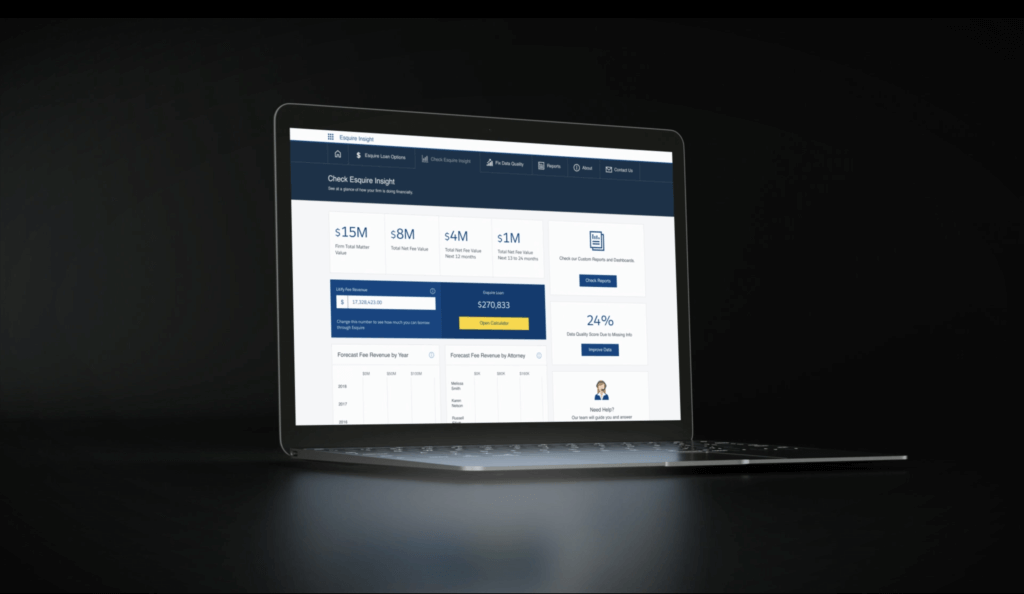 Assess the Value of Your Case Inventory
In one snapshot, see your current case inventory's value, fee revenue by attorney, data quality of cases across the firm, and more with dozens of free reports. These reports update in real-time, so any new verdicts entered in Litify will automatically be reflected in Esquire Insight.
Maintain Financial Data Accuracy
You're only as good as the quality of your data. With Esquire Insight's Data Quality score, you'll know when it's necessary to clean up your data and can identify which attorneys are particularly struggling. The in-app notification feature allows you to alert attorneys when their matters have missing fields.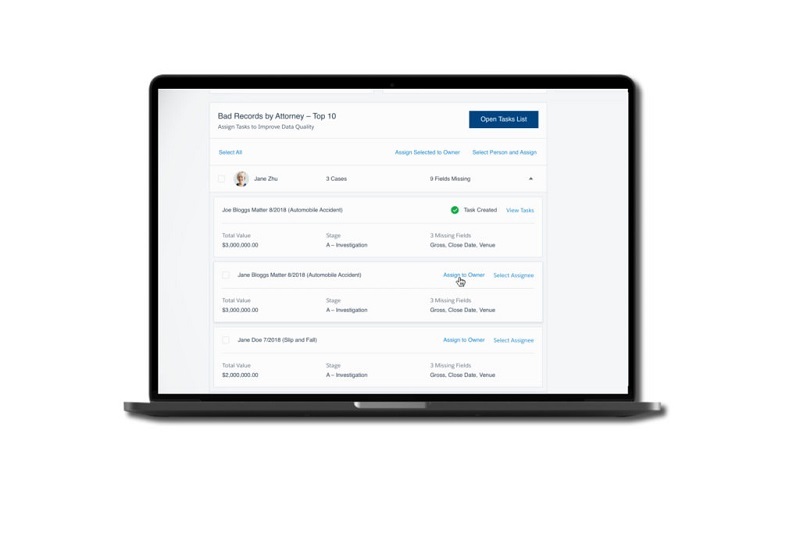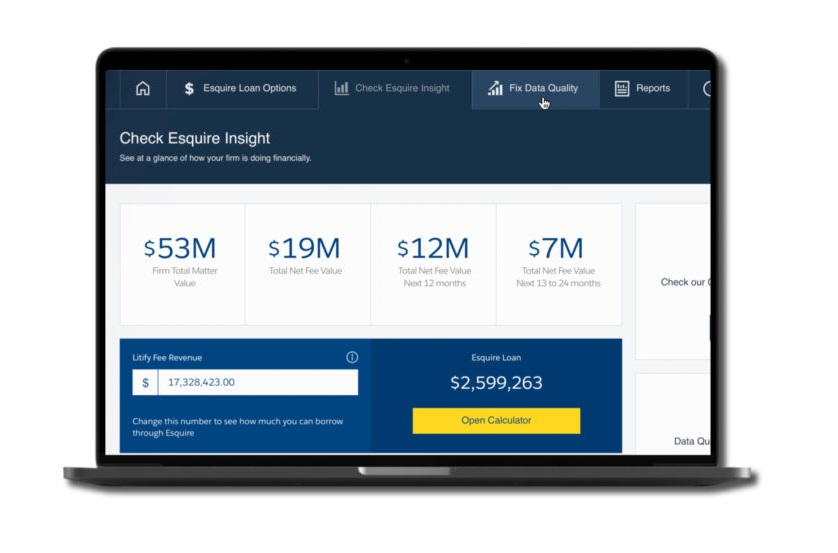 Using Your Law Firm's Case Inventory as Collateral
We understand that your law firm's greatest assets are it's cases. So we've built a tool that allows Litify users to see in real time what those cases are worth as collateral for lending purposes. The Esquire Insight loan calculator utilizes your Litify case inventory to assess the potential amount you could borrow – using the value of your case inventory. As case data is updated and cases move closer to maturity, you'll see your borrowing base adjust accordingly.
Submit Your Case Inventory for Valuation
Ready to apply for a loan? With a click of a button, see if you pre-qualify for a lending facility. The anonymous and secure process does not share any of your confidential information with Esquire.